Vehicle history report providers
Introduction
There are many companies that provide vehicle history reports. Some are national companies, while others are regional or local. Here is a list of some of the more popular providers:
– CarFax
– AutoCheck
– VehicleHistory.com
– myCARFAX
– VinAudit.com
What is a Vehicle History Report?
A Vehicle History Report (VHR) is a document that contains information about a vehicle's past. This can include things like accidents, ownership changes, service history, and more. VHRs can be useful for both buyers and sellers of vehicles, as they can help give an idea of a vehicle's history and potential future problems. There are a number of companies that provide VHRs, and it is important to research each one to find the best fit for your needs.
How to Get a Vehicle History Report
If you're in the market for a used car, a Vehicle History Report (VHR) is an essential tool that can help you make a better decision.
There are a few different ways to get a VHR for a car you're interested in. One option is to purchase a report from a third-party provider like CarFax or AutoCheck. These companies compile data from multiple sources, including government databases, auction houses, and dealerships. Another option is to request a free VIN check from the National Motor Vehicle Title Information System (NMVTIS). This system is maintained by the US Department of Justice and contains data from salvage yards, insurance companies, and state DMV offices.
If you're buying a car from a dealer, they may also be able to provide you with a VHR. However, it's important to keep in mind that dealers are not required to give customers access to this report. If they do choose to provide one, it's likely that they will charge a fee.
No matter which method you choose, getting a VHR is an important step in the used car buying process. It can help you avoid making a costly mistake and gives you the information you need to make an informed decision about which car is right for you.
How to Read a Vehicle History Report
When you're in the market for a used car, a vehicle history report (VHR) can be a valuable tool in your decision-making process. A VHR is essentially a "report card" on a car, detailing its past and giving you an idea of what to expect from it in the future.
While VHRs are becoming more and more common, they're not always easy to interpret. Here's a quick guide to understanding the most important parts of a vehicle history report:
Vehicle Identification Number (VIN): This is the unique identifier for your specific vehicle. You can usually find the VIN on the dashboard, driver's side door or inside the trunk.
Date of manufacture: This is the date that the car was built, not necessarily the date that it was sold.
Vehicle history: This section will detail any accidents, damage or repairs that have been reported on the vehicle. It's important to note that not all accidents or damage will be reported here, so it's still important to have a professional inspect the car before you buy it.
Odometer reading: This is self-explanatory — it's simply the mileage on the car at the time that the report was generated. Keep in mind that older cars may have "rolled over" their odometers once they hit 100,000 miles, so take this number with a grain of salt if the car is quite old.
Title information: This section will tell you if there are any outstanding liens or loans on the vehicle. It will also tell you if the car has ever been declared "salvage" or "junk." If so, proceed with caution — these cars may have hidden problems that make them unsafe to drive.
Service history: If available, this section can be helpful in determining how well-maintained the car has been over its lifetime.
Safety recalls: This is an important one! If there have been any safety recalls issued for your specific vehicle model, they will be listed here. Be sure to check with your dealer or manufacturer to see if these recalls have been addressed before you buy the car.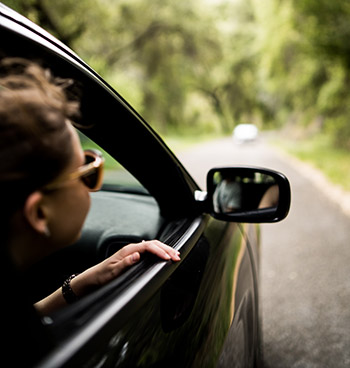 See also
Secured loan article
,
and article on title loan
.
What is Included in a Vehicle History Report?
A vehicle history report (VHR), also referred to as a carfax report, is a detailed document that provides information about a used car's past. The report is created using data from several sources, including government agencies, auto auctions, and private-party sellers. The purpose of a VHR is to give potential buyers peace of mind by providing them with a thorough understanding of the car's background.
How to Use a Vehicle History Report
VHRs can be useful when you're buying a used car. By seeing everything that has happened to the car in the past, you can make a more informed decision about whether or not it's the right car for you.
When you get a VHR, make sure to read it carefully. Pay attention to any red flags that may come up, such as multiple owners or accidents. If there are any elements of the report that you don't understand, don't hesitate to ask questions.
If you're thinking about buying a used car, getting a VHR is a good idea. It can give you valuable insights into the car's history that you might not otherwise have.
Conclusion
After sampling seven different providers of vehicle history reports, we found that the accuracy, comprehensiveness, and price of these reports vary widely.
Narrowing our choices down to three finalists, we were impressed with the completeness and affordability of carfax.com, but ultimately chose autocheck.com for its slightly higher accuracy rate and included features.